Top 5 Marketing Strategies for Remodeling Companies
If you are a remodeling or home improvement company, you will most likely have some marketing strategies in place to bring in customers and generate sales. But most remodelers don't know that updating to the more effective marketing strategies will help boost up their marketing efforts phenomenally.
If you are struggling to bring in new leads or if you would like to increase your company's awareness in your community, it is time to review your marketing strategies and implement the Top 5 Marketing Strategies for Remodel Contractors.
And please enjoy the entertaining Construction clips throughout the article! Some of them are definitely not OSHA approved ;)
What to Understand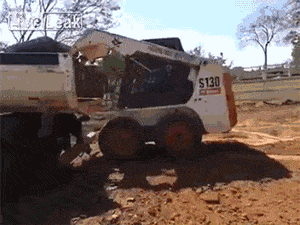 To attract clients in the construction industry, you must prove to your clients that your service is valuable to them; you provide quality work and you will enjoy a strong reputation among the community of contractors and builders.
Here are some of the best ways to go about your remodel marketing mission successfully!
1. Build Relationships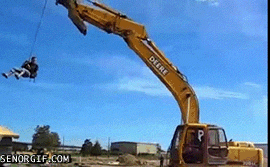 Building relationships in your community is crucial for success in construction marketing. Get your name to be seen and heard everywhere through networking events and by meeting people in your community.
Simply meeting and talking with people will give you an opportunity to create strong impressions and relationships. When they come across their contacts looking for remodeling services, they will readily refer your company.
Though attending events and networking with people will require spending a considerable time, this strategy pays in the long run by increasing your brand awareness and trust in the community.
2. Ask for Referrals
Industry experts say that referrals are the most valuable leads in the construction industry. Once you build relationships, referrals will naturally follow.
Keep your existing client base happy. Go that extra mile to ensure they are happy with their project and quality of service. Make the right efforts to build a circle of influence in your community.
When you enjoy a good relationship with local realtors, it is most likely that they will refer their customers to you and help promote your name to a larger circle of people. As the saying goes, word of mouth is the most trusted form of advertising.
3. Get Active Online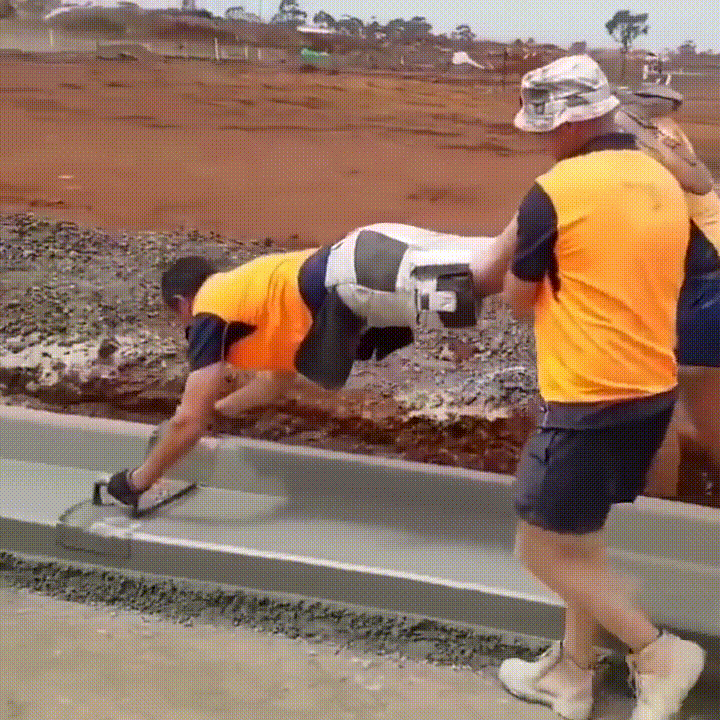 Going off of the previous statement about word-of-mouth advertising, social media is like adding fuel to the fire of word-of-mouth advertising. It gives you a chance to build a community with your customers and it can be one of the best ways to attract new customers.
Having your customers post positive reviews online is a great way to establish trust in your brand when people are comparing contractors during their Google or Facebook search.
Being active on Facebook, Twitter, and Instagram boosts your website's SEO, builds brand awareness, increases trust in your company, and can lead to potentially huge leads for your business!
4. Implement a Strong SEO Strategy
The success of every business today depends on a strong online presence. Most customers will make it a point to view the website of the contractor they are going to use, which is why it is important to have a professional website that is functional, well-designed, and mobile-friendly.
Almost every remodeling business out there is vigorously competing to get listed on top of the popular search engines, like Google, Bing, and Yahoo, to maximize their website's traffic. Once you get a customer on your website, it is to focus on a well-designed and easy to navigate website that offers quality content.
Give comprehensive information about you and your services, and add quick contact tools for your customers to reach you instantly.
Successful builders, contractors, and remodelers are finding a huge chunk of their potential leads online rather than offline.
Leads generated through your company's website are some of the most qualified leads you can ever come across, because they actually took the time to find your company, research your website, fill out their information, and are telling you that they wanted to be contacted!
It is a smart idea to blog on your company's website to provide valuable information to your customers and to get connected to them. Writing quality content builds trust and establishes your company as an authority in the industry.
5. Stay in Touch with Previous Clients
While it is natural to work hard to get new clients, it is still extremely important to not forget about your previous clients. Continue your relationship with them by sending cards, e-mail, or actually picking up the phone and talking with them.
By continuously checking in on your clients, it shows that you truly care about them as a customer and not just as another job in the books. They will be sure to remember this, and who do you think they'll end up recommending to their friends, family, and co-workers looking for a remodel? It definitely won't be your competitors!
Bonus Strategy:
Most customers like to work with local remodelers rather than hiring someone from out of town. Enhancing your local presence is a great way to attract customers.
Working with a charity organization or your pro bono work can impress the clients and help generate new leads. Never miss attending a Chamber of Commerce event. Give speeches in front of targeted people groups. Give a story idea to a local newspaper.
When you become increasingly active in your community, your reputation will skyrocket and you will establish your company as the expert in your region.
#Remodeling #Remodel #ConstructionMarketing #Marketing #RemodelMarketing #MarketingforContractors #WebDesign #DigitalMarketing