Top 5 Strategies for Finding Customers Online
There are a lot of different places to look for your target customers in today's ever-evolving digital world. As a business owner and marketer, I've worked with these various platforms for several years now and have found these to be my favorite.
Every business is unique and will have varying audiences, but these following techniques have been proven to be effective in almost any industry.
Here are the Top 5 Digital Marketing Strategies for acquiring new customers in today's market:
1. Facebook Ads
Facebook has arguably become one of the most powerful advertising tools our world has ever seen. This is because it has a global reach of over 1 billion people, with approximately 80% of U.S. adults using the social media site.
Facebook has large amounts of data on all of these users that allows for extremely effective hyper-targeting of a company's target audience. A person can target a consumer group using a variety of factors like consumer behavior, income level, career/job title, location, gender, and buying habits.
People may think that Facebook is free, but they are really paying with their information, which is great news for businesses looking to find their ideal customer online!
2. Google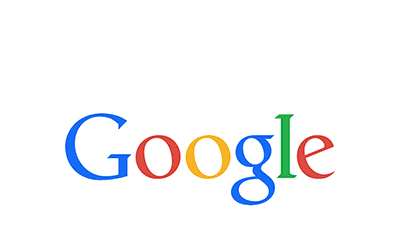 Search Engines are another great way for your customers to find you. Google owns about 68% of the Search Engine market, with 18% going to Bing, and 10% to Yahoo. So while it might not be a bad idea to keep an eye on all three, Google is definitely a necessity for any business hoping to get found online.
Most consumers never go past the first page of Google, so if you're not appearing within the first few results on the search page, you are missing out on a large portion of potential customers. Search Engine Optimization is important for any business looking to get into those first few coveted spots on a search result. This is achieved through a variety of factors such as your website's mobile friendliness, design, quality, security, bounce rate, readability, tags, and backlinks.
As more people are spending more time on their mobile devices, Google has started to punish websites that aren't mobile friendly by placing them lower in search results, so it is important to make sure your company's website is visually appealing and operates functionally on both desktop and mobile browsers.
3. E-Mail Marketing
E-mail marketing is still one of the best ways to stay in touch with your current clients, and to keep adding value to potential clients. Second money is always easier than first money, meaning that it's important to keep your loyal customers that have already purchased from you, up-to-date on your business's promotions, news, and deals.
E-mail is the most effective way to do this, which is why it's important to be collecting your customers' e-mail addresses if possible. This can be done through offering incentives such as coupons or free items.
4. High-Quality Conversion Website
You can have the most beautiful website on the internet, but if it doesn't make you money, then it isn't meeting its full potential. While it is important to have a visually appealing site, it's equally, if not more important to have a website that can convert your audience from leads to customers. This is achieved by having multiple CTA (Calls-to-Action) throughout your website. Don't make it more difficult for your customer to buy from you than it has to be!
Adding multiple points of sale to your website allows your audience to easily navigate to the page on your site where they'll either purchase something, or at least become a lead for your business to follow up with. Having a strictly informational site is okay if you just want to display what it is your company does, but by offering something of value to your website's visitors, you can start collecting more e-mails, leads, and in turn, customers.
5. Other Social Media Channels
Depending on your business and the audience you're targeting, there are a few other social media channels that you should definitely consider being active on.
If you are targeting a younger audience, being active on Snapchat, Instagram, and Twitter is a great way to start building that connection with your younger customers. It allows your company to become more 'real' to them and can really help build trust in your brand.
YouTube is another one to consider for long-form content where you really can tell your company's story, because video is the next best thing to in-person contact at conveying trust and body-language to your customers.
Conclusion
There are certainly other online channels that can be used to acquire customers, but in my experience as a marketer, the ones listed above are definitely the best places for a business owner to start. In a world that keeps getting more and more digital, it's important for businesses to adapt to those changes by staying relevant with their target customers.
Thank you for reading, and please feel free to click the button below if you'd like to schedule a time to talk with me about your business's current marketing needs and how we can help your company stand out from your competition!
Jesse Freitag
Reach Digital Marketing
701-630-6200
jesse@reachmarketingnd.com
#MarketingCompany #DigitalAdvertising #SocialMediaManagement #MarketingAgency #Advertising #DigitalMarketing #Marketing